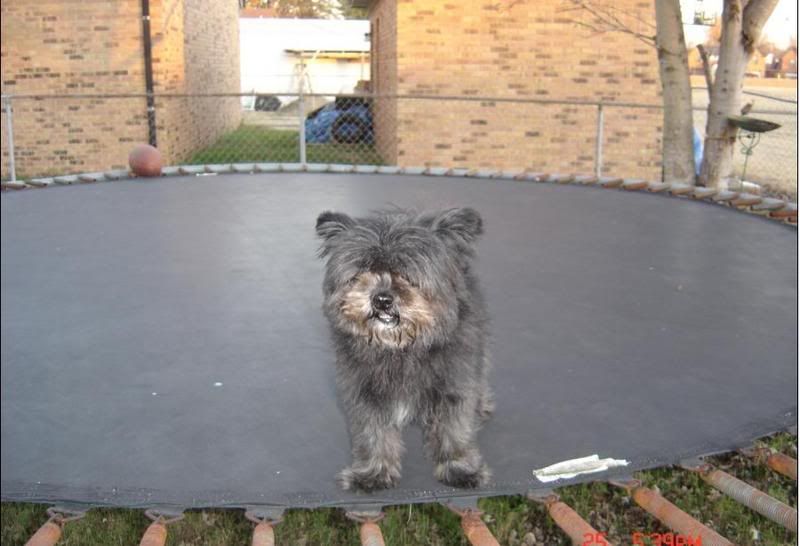 Now, we do
not
jump on the trampoline while he is up there. Or while Mikey is up there.
In fact, nothing brings the jumping to a halt quicker than a furry little face popping up.
When the weather is nice, we will eat up there. Since we are quite lazy, we often use a chair to get up there quickly. Well, when we eat, we have to flip the chair over, so the beggars remain far below us.
If my mother gets on the trampoline, Mikey is sure to follow. It takes him a while to work up the nerve to jump across those springs, but once he does, he shakes like a leaf and makes a beeline for his mommy. "Why aren't we on solid ground?"